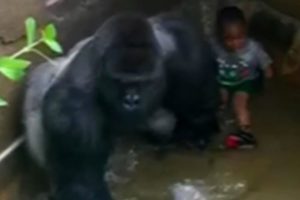 I know you are upset.  So am I.  Harambe should not have died.  But it happened, and now it's time for some real legal analysis.
Leave your emotions out of it for just a moment.  Follow me as we look at the law. When you hear what I have to say and more importantly what the law says it is clear – The Gorilla was NOT murdered and NO CRIME was committed.
Please listen to this episode and share it on your page.