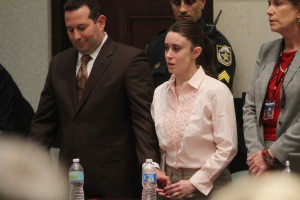 Our system of justice is the best in the world.  It was created to prevent the conviction of the innocent.  With that comes an inherent advantage to criminal defendants in a courtroom.  The rules have been created, interpreted and implemented to ensure fairness and prevent travesties of justice.  The price of this is that some defendants can take advantage of the rules.
Casey Anthony was found Not Guilty of the major charges against her. She is free today.  It was all because of the way our system allows criminal defendants to use and exploit the rules in a way the prosecution can not.  It was all because of the way a defendant can mislead a jury and completely change the way a jury sees the evidence in a case.
In this podcast I will take another look at what happened inside that courtroom in Orange County Florida and show you how the Casey Anthony trial and verdict UNDERMINES our system of justice!