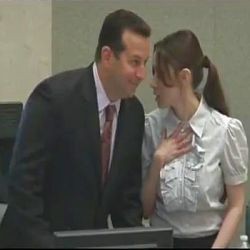 I'm sorry I have to talk about her… but it's in the headlines and it's my job.  Explosive allegations by Casey's former investigator that she paid Jose Baez with SEX.  I have the legal documents, the sworn statements, in my hands and they are beyond shocking.
But the most explosive statement made by her investigator has NOTHING to do with the sex.  It is far more important and once again undermines our system of justice.  It goes to the entire integrity of criminal trials and exposes what really happened down in Orange County, Florida.
If you watched the trial.  If you followed the case… you MUST listen to this podcast!