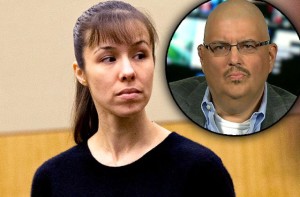 Kirk Nurmi represented Killer Arias.  I didn't attack him during the trial.  I treated him the same as every other attorney for both sides.  He was doing his job.  Someone has to represent killers for our system to work.
Now Nurmi has stepped into the world of media.  He is spouting his opinions and trying to shape public perception.  Specifically he is attacking the media's coverage of high profile trials.  He has crossed into my world and I can not remain silent.
What he says is dangerous and outright inaccurate.  That's why it is time for me to respond and set the record straight and time to SHUT UP Kirk Nurmi!