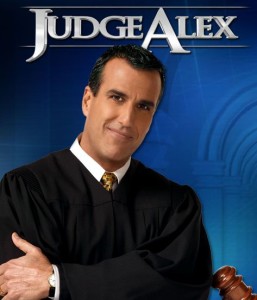 There is a BIG difference between Not Guilty and Innocent.  Everyday in courts around the country criminal defendants are found Not Guilty by a jury.  These are primarily cases where the prosecution did not have enough evidence to prove the defendant guilty beyond a reasonable doubt.  It doesn't mean the defendant didn't do it.  It just means there wasn't enough evidence.  BIG difference.
But once in a blue moon a factually innocent person is prosecuted, put on trial. This shouldn't happen, but it does.  So what REALLY happens when an INNOCENT person is put on trial.  What does it mean, how does it happen, what traanspires inside the courtroom.
TV"s Judge Alex joins the Insanity to give his unique perspective on what happens when the INNOCENT are prosecuted!