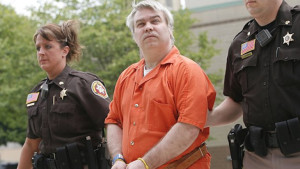 The public outcry is LOUD. People are saying the subject of Making A Murderer, Steven Avery, was framed by police.  They talk about the Rav 4 key, the blood, the clean-up, the searches and the civil lawsuit.  Many say the police engaged in a conspiracy to make this once wrongfully convicted man once again wrongfully convicted.
Framing someone else for a crime IS A CRIME.  So with all these accusations flying around it's time to ask one simple question: "Where is the evidence that Steven Avery was framed?"  I am not talking about evidence of reasonable doubt that Avery is a killer.  I am talking about evidence that the crime of framing someone else for a crime was committed.
Anytime we accuse people of a crime we evaluate the evidence of that alleged crime.  Well, the same standards apply here.  Police are being accused of a crime, so it is time to show me the EVIDENCE Steven Avery was FRAMED.
In this podcast independent forensic expert, Dr. Lawrence Kobilinsky, from the John Jay College of Criminal Justice tackles the evidence brought up in Making A Murderer.  Dr. K has no ax to grind, no horse or dog in the race.  He is truly an independent expert calling it as he sees it!