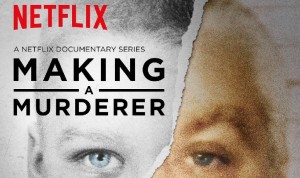 I am very skeptical when it comes to defendants who claim to be innocent, especially when they say they've been framed.  But there are millions of people who now believe convicted murderer Steven Avery was framed after watching the Netflix docu-series Making A Murderer.  I am not one of them, but I have an open mind.
That's why I am putting together a series podcasts to examine the issues and evidence in this case.  There were obviously things that were done incorrectly. There were problems in the way the investigation was handled.  However, does this all add up to a "frame job."
The first issue I want to look at is who this guy is and where he is from.  Helping me out is an incredible investigative journalist from HLN.  She uncovered shocking information in the Casey Anthony case and now she working this one. Natisha Lance takes us inside the world of Steven Avery as we try to figure out if Steven Avery is Guilty OR Framed.